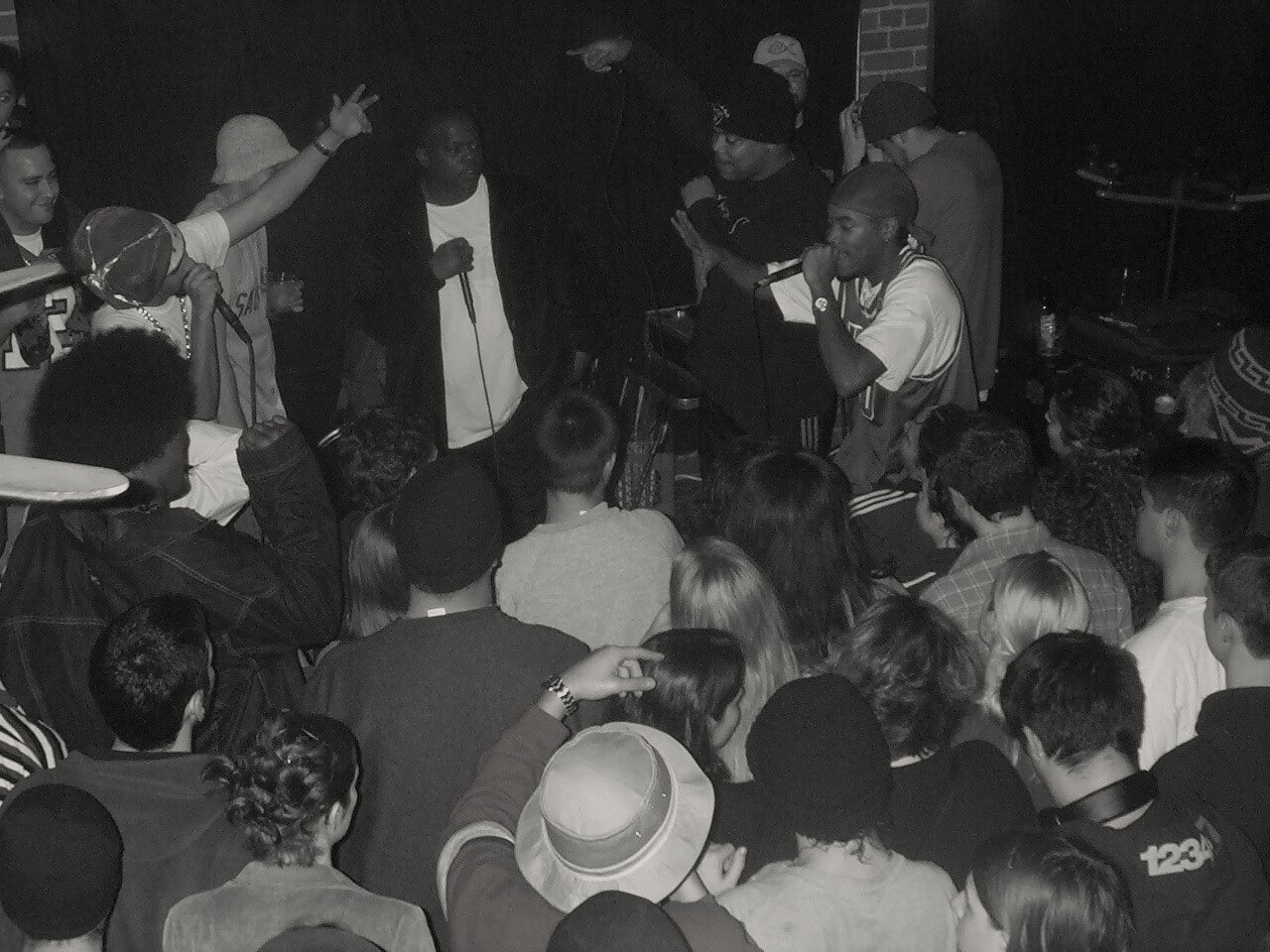 March 3rd, 2001 will always be a special day to me.  15 years ago today, I walked into Joe's Style Shop on a rainy Saturday night in Sacramento to enter in a battle thrown by The CUF.  I was a newcomer to the scene.  All I had were  my rhymes and a hunger to get myself out there.  That night was special because I was able to show myself that music is something I can do and be successful at.  As the night went along, I found out a lot about myself in terms of what I could do and what I could do to become better.  In the final round, I battled a cat named Omega who pulled out the bi-lingual flow to edge me out.  At that moment, I could have done one of two things.  I could have been a hater and got mad because I didn't win the battle or I could look at the situation and work it to my advantage.  I chose the latter and I can say it was the best decision I could've made.  Omega and myself hooked up and recorded our first record together 2 days later.  The day after that I was at CUF practice with the crew.  From that moment on, I found my family.  N8, Crush, Pete, RJ, Mad G, Fritz and Casey took me in like a little brother.  Throughout the years I've been lucky enough to work with these guys and learn a tremendous amount about the business.  A lot of the things I learned from the CUF, I applied to my own career and endeavors.  I definitely wouldn't be the artist I am without them.   
March 3rd 2001 to me is what I consider the beginning of my musical career.  Yes I considered myself an MC before this date.  I had already taken my first trip out to Seattle to record my first songs with Bay Root Productions.  I was hitting up open mics in Sacramento trying to perfect my craft.  All of that helped prepare me for March 3rd, 2001.  After that date, things began to take off for me.  Recording new music, hitting the road, doing shows and building relationships that I still have to this day.  Music has allowed me to share a piece of myself with anyone who cared to listen.  Music has allowed me to document my existence here for the past 15 years.  Music has helped me live with the ups and downs that life will no doubt toss in your direction.  Music has given my life meaning that I am forever grateful for.   
Looking back on my career, I'm proud of what I have been able to accomplish.  There have been times where I have doubted if this is what I am supposed to be doing.  When no one in the world would've blamed me for quitting.  I can remember times thinking, "This is it.  I'm done."  I can't even explain why, but something has kept me from walking away and I am so very proud of that.  I'm proud that I didn't give up.  I'm proud that I fought through the dark times to make it back into the light.  I didn't quit and that might be my proudest musical accomplishment of all.    
15 years is a long time.  I have learned and grown a great deal.  The albums, the shows, awards, praise and love I have received through the years has been wonderful and greatly appreciated.  The relationships I've built through music are priceless and cherished dearly.  I value each and everyone of you.  From learning how to actually record a song with Reydub, or getting engineering and production tips from Dialect and N8, these relationships have driven me to become the artist/producer I am today.  Thank you.  Reno, Sacramento, Bay Area, Los Angeles….thank you.  Calvada…thank you.  I am truly humbled to still be here and glad that people support my work.  I look forward to the next chapter of my career and hope that you all do too.  All of this wouldn't have been possible without March 3rd, 2001 happening the exact way that it did.    That is the day everything started for me.  I will always love March 3rd, 2001.   
Thank you, 
Lefty Rose 
Calvada Sound Company 
Est. 2001