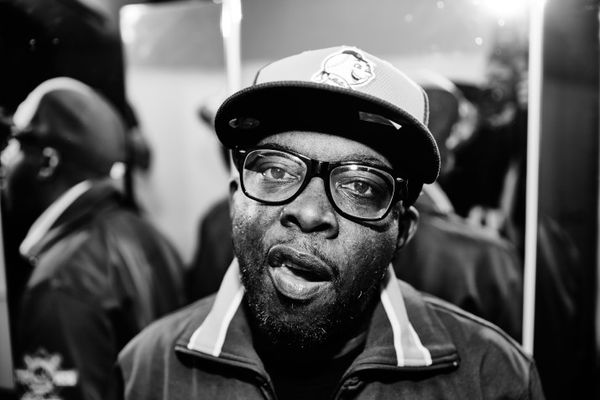 The news of Phife Dawg's passing was tough to wake up to.  It was unexpected.  Yes, I knew of Phife's condition and how his health has been a roller coaster for years.  Hearing this of course made me sad, but it also led me to remember the man and the music.  I am a huge fan of A Tribe Called Quest.  They have been extremely influential in my career as an MC and Producer.  The music they created laid the blueprint for how to do this the right way.  Beats.  Rhymes.  And Life.  At the end of the day, that's what it's all about.  

I was first introduced to Phife and A Tribe Called Quest in 1991 back in Hayward, California.  My younger homie Albert had The Low End Theory on tape and let me borrow it one weekend.  When I popped it into the cassette deck and pressed play, it literally changed my life.  I had never heard anything quite like what was coming from the speakers.  The beats hit hard and the jazz influence made it smooth as well.  When I heard "Yo! microphone check, 1,2 what is this? / The five foot assassin with the ruffneck business / I float like gravity, never had a cavity / Got more rhymes than the Warner's got family..." I lost my mind.  Phife was dope to me because he had an ill raspy voice and he was the slick talker of Tribe.  He said what was on his mind with no filter.  That brought balance to the group.  Phife was a big sports fan who always threw it into his rhymes.  He was the first MC I really remember being on point with the sports references.  His influence as an MC is felt today through artists like myself who learned from Midnight Marauders and Beats, Rhymes & Life.  

The legacy Phife has left will never be forgotten.  He is a founding member of one of the greatest groups of all-time.  The music they created will be played forever.  You can teach classes on how they put these albums together.  It's sad that Phife is gone, but he is no longer in pain.  Now he can kick it with Dilla again.  We will miss you Phife.  Thank you for everything. 

"I might not always say the right thing, but I say what the fuck I feel."
Mailk "Phife Dawg" Taylor